K7XQ 10 GHz ( 3 cm ) Microwave Page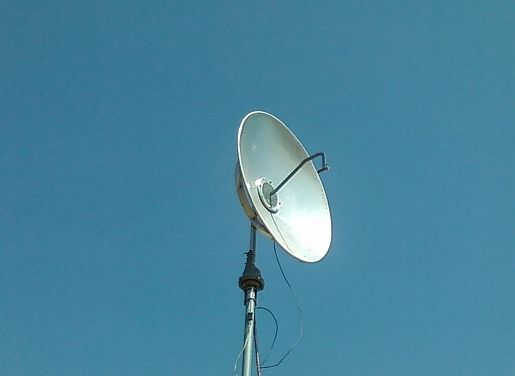 4 foot tower mounted dish
Waveguide ( round ) is a 65 foot run of 3/4 inch copper pipe ( found at virtually any hardware store ) 3.2 db of total measured loss including right angle bends.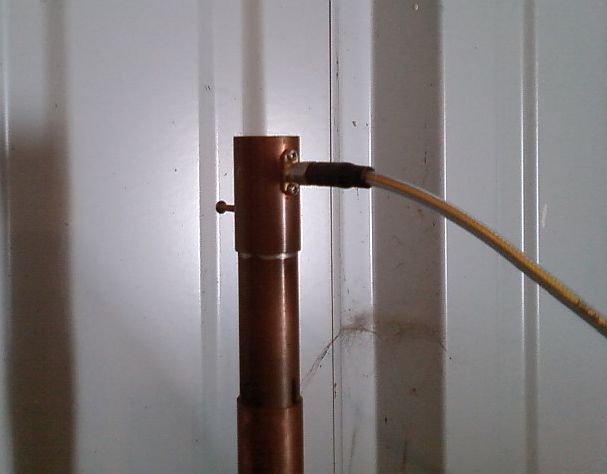 SMA launch at both ends of waveguide provide RF interface ( photo not too good )
It use a standard flange mount SMA connector positioned at a fixed offset away from the end of the pipe cap end. The center conductor protrudes into the copper pipe as a RF launch ( @ 0.25 inches ). Standard threaded screws are placed at one or two locations near the launch to provide a SWR matching. Rotating the end launches provide further matching when everything is connected together.
K7XQ 10 GHz Terrestrial Log ( 2 foot dish / 20 W TWT +40 dBm )
2008 10 GHz ARRL Contest 5 contacts total
| | | | | | | | |
| --- | --- | --- | --- | --- | --- | --- | --- |
| Callsign | Date | Time | Mode | Grid | Distance ( miles ) | Location | Notes |
| KK6MK | 08-17-2008 | 0229 | SSB | CM97fs | 57.9 | Tracy,CA | |
| K6GZA | 08-17-2008 | 0253 | SSB | CM88wj | 109 | Mt.Vaca | 15 W 4' dish |
| WA6CDR | 08-17-2008 | 0454 | SSB | DM04ms | 201.1 | Mt. Frazier | 10 W 6' dish |
| N6LL | 08-17-2008 | 0506 | CW | DM04ms | 201.1 | Mt. Frazier | 250 mw 4' dish |
| KB8VAO | 08-18-2008 | 0326 | SSB | CM96in | 65.9 | I-5 | mobile omni slot ant |
K7XQ 10 GHz Terrestrial Log ( 4 foot dish / 2 W + 33 dBm )
2010 10 GHz ARRL Contest 35 contacts total
| | | | | | | | |
| --- | --- | --- | --- | --- | --- | --- | --- |
| Callsign | Date | Time | Mode | Grid | Distance ( miles ) | Location | Notes |
| N9JIM | 08-21-2010 | | SSB | CM97MB | 28 | I-5 & I-152 | 8 W 18" DISH |
| W6BY | 08-21-2010 | | SSB | CM97KH | 27 | I-5 Newman lookout | 10 W 24" DISH |
| W6SR | 08-21-2010 | | SSB | CM97KH | 27 | I-5 Newman lookout | 5 W 30" DISH |
| KE6HPZ | 08-21-2010 | | SSB | DM04MS | 201 | Mt. Frazier 7800' | |
| W6YLZ | 08-21-2010 | | SSB | DM04MS | 201 | Mt. Frazier 7800' | |
| WD6CWN | 08-21-2010 | | SSB | DM04MS | 201 | Mt. Frazier 7800' | 4' DISH |
| KK6MK | 08-21-2010 | | SSB | CM97TB | 22 | I-52 near Chowchilla | 12 W 3' DISH |
| AD6IW | 08-21-2010 | | SSB | CM97KK | 28 | I-5 Patterson lookout | 8 W 18" DISH |
| W6BY | 09-18-2010 | 1715 | CW | CM97KK | 28 | I-5 Patterson lookout | 10 W 24" DISH |
| N6RMJ | 09-18-2010 | 1716 | SSB | CM97KK | 28 | I-5 Patterson lookout | |
| N6NU | 09-18-2010 | 1717 | SSB | CM97KK | 28 | I-5 Patterson lookout | |
| AF6KD | 09-18-2010 | 1738 | SSB | CM97AV | 82 | Mt. Diablo 2200' | |
| K6MGM | 09-18-2010 | 1738 | SSB | CM97AV | 82 | Mt. Diablo 2200' | |
| W6GMD | 09-18-2010 | 1738 | SSB | CM97AV | 82 | Mt. Diablo 2200' | |
| AD6FP | 09-18-2010 | 1820 | SSB | CM98QF | 60 | Quiggs Mountain | San Andreas foothills |
| N9JIM | 09-18-2010 | 2823 | SSB | CM97KH | 27 | I-5 Newman lookout | |
| N6RMJ | 09-18-2010 | | SSB | CM97KH | 27 | I-5 Newman lookout | |
| N6NU | 09-18-2010 | | SSB | CM97QH | 3 | I-140 near Atwater | Valley floor |
| N9JIM | 09-18-2010 | 2116 | SSB | CM97MB | 28 | I-5 & I-152 | Valley floor |
| AD6IW | 09-18-2010 | 2143 | SSB | CM97AV | 82 | Mt. Diablo 2200' | |
| AF6KD | 09-18-2010 | 2143 | SSB | CM97AV | 82 | Mt. Diablo 2200' | |
| N9JIM | 09-19-2010 | 0117 | SSB | CM97TC | 22 | I-52 near Chowchilla | Valley floor |
| N9JIM | 09-19-2010 | 1652 | SSB | CM96VG | 78 | I-33 Harris Ranch Overlook | |
| W6DXJ | 09-19-2010 | 1708 | SSB | CM98MR | 96 | Pine Hill | |
| W6SR | 09-19-2010 | 1708 | SSB | CM98MR | 96 | Pine Hill | |
| KK6MK | 09-19-2010 | 1715 | SSB | DM04MS | 201 | Mt. Frazier 7800' | |
| N6LL | 09-19-2010 | 1716 | SSB | DM04MS | 201 | Mt. Frazier 7800' | |
| AA6IW | 09-19-2010 | 1717 | SSB | DM04MS | 201 | Mt. Frazier 7800' | |
| W6BY | 09-19-2010 | 1838 | SSB | DM05AT | 112 | Kettleman City Overlook | |
| KI6TWT | 09-19-2010 | | SSB | DM06CF | 90 | I-41 Lemoore | Valley floor |
| N9JIM | 09-19-2010 | 2142 | SSB | DM06CL | 76 | I-41 Caruthers | Valley floor |
| KI6TWT | 09-19-2010 | 2145 | SSB | DM06CL | 76 | I-41 Caruthers | Valley floor |
| W6BY | 09-19-2010 | | SSB | DM05CL | 137 | I-33 N. Belridge Overlook | |
| N6RMJ | 09-19-2010 | | SSB | DM05CL | 137 | I-33 N. Belridge Overlook | |
| KI6TWT | 09-20-2010 | 0325 | SSB | CM97SG | 10 | I-99 Merced | Valley floor |
K7XQ 10 GHz Terrestrial Log ( 4 foot dish / 1 Watt +30 dBm )
2011 10 GHz ARRL Contest 20 contacts total
| | | | | | | | |
| --- | --- | --- | --- | --- | --- | --- | --- |
| Callsign | Date | Time | Mode | Grid | Distance ( miles ) | Location | Notes |
| KI6TWT | 08-22-2011 | 0120 | SSB | CM97WI | 74 | | Valley floor |
| WA6QDP | 08-22-2011 | 0234 | SSB | CM97AV | 82 | Mt. Diablo 2200' | |
| AA6IW | 08-22-2011 | 0407 | SSB | DM04MS | 201 | Mt. Frazier 7800' | |
| W6BY | 08-22-2011 | 0414 | SSB | CM96WF | 82 | | Valley floor |
| N6NU | 08-22-2011 | 0416 | SSB | CM96WF | 82 | | Valley floor |
| N9JIM | 09-17-2011 | 1810 | SSB | CM97AV | 82 | Mt. Diablo 2200' | |
| W6GDM | 09-17-2011 | 1811 | SSB | CM97AV | 82 | Mt. Diablo 2200' | |
| K6MGM | 09-17-2011 | 1813 | SSB | CM97AV | 82 | Mt. Diablo 2200' | |
| K6QG | 09-17-2011 | 1814 | SSB | CM97AV | 82 | Mt. Diablo 2200' | |
| KI6TWT | 09-17-2011 | 1829 | SSB | DM06BD | 93 | | Valley floor |
| KK6MK | 09-17-2011 | 2100 | SSB | CM97MB | 27 | | Valley floor |
| N9JIM | 09-17-2011 | 2337 | SSB | CM88WJ | 109 | Mt.Vaca | |
| W6SR | 09-17-2011 | 2356 | SSB | CM98MR | 96 | Pine Hill | |
| KK6MK | 09-18-2011 | 0058 | SSB | CM96TM | 59 | | Valley floor |
| K6GZA | 09-18-2011 | 0631 | SSB | DM04MS | 201 | Mt. Frazier 7800' | |
| N9JIM | 09-18-2011 | 1733 | SSB | CM97BC | 71 | Mt. Loma Prieta | |
| KK6MK | 09-18-2011 | 1906 | SSB | CM96WF | 82 | | Valley floor |
| N9JIM | 09-18-2011 | 2301 | SSB | CM97EI | 55 | Mt. Hamilton | |
| KK6MK | 09-19-2011 | 0433 | SSB | CM96OU | 35 | | Valley floor |
| K6ML | 09-19-2011 | 0434 | SSB | CM96OU | 35 | | Valley floor |
K7XQ 10 GHz Terrestrial Log ( 4 foot dish / New DEMI SSPA 3 W + 35 dBm )
2012 10 GHz ARRL Contest 22 contacts total
| | | | | | | |
| --- | --- | --- | --- | --- | --- | --- |
| Callsign | Date | Time | Mode | Grid | Distance ( miles ) | Location |
| K6ML | 08-18-2012 | 2301 | SSB | CM97OB | 22 | RT. 152 VALLEY FLOOR |
| N9JIM | 08-18-2012 | 2302 | SSB | CM97OB | 22 | RT. 152 VALLEY FLOOR |
| KI6TWT | 08-18-2012 | 2302 | SSB | CM97OB | 22 | |
| K6ML | 08-19-2012 | 0348 | SSB | CM97KH | 27 | I-5 Newman lookout |
| N9JIM | 08-19-2012 | 0348 | SSB | CM97KH | 27 | I-5 Newman lookout |
| KI6TWT | 08-19-2012 | 0351 | SSB | CM97KH | 27 | I-5 Newman lookout |
| AA6IW | 08-19-2012 | 0406 | SSB | DM04MS | 201 | Mt. Frazier 7800' |
| K6GZA | 08-19-2012 | 0408 | SSB | DM04MS | 201 | Mt. Frazier 7800' |
| KR7O | 08-20-2012 | 0352 | CW | DM07AA | 43 | RT 145 VALLEY FLOOR |
| KK6MK | 08-20-2012 | 0412 | SSB | CM96OU | 35 | I-5 VISTA |
| K6GZA | 09-15-2012 | 1538 | SSB | CM88WJ | 109 | Mt.Vaca |
| KK6MK | 09-15-2012 | 1542 | SSB | CM88WJ | 109 | Mt.Vaca |
| K6ML | 09-15-2012 | 1707 | SSB | CM96RU | 34 | FIREBAUGH VALLEY FLOOR |
| W6BY | 09-15-2012 | 1749 | SSB | CM97AV | 82 | Mt. Diablo 2200' |
| KD6W | 09-15-2012 | 2113 | SSB | CM96QW | 28 | RT. 33 VALLEY FLOOR |
| N6NU | 09-15-2012 | 2116 | SSB | CM96QW | 28 | RT. 33 VALLEY FLOOR |
| K6ML | 09-15-2012 | 2119 | SSB | CM96TM | 59 | RT. 33 VALLEY FLOOR |
| W6BY | 09-15-2012 | 2342 | SSB | CM97HP | 46 | I-580 VISTA |
| W6BY | 09-16-2012 | 0125 | SSB | CM97KH | 27 | I-5 Newman lookout |
| W6YLZ | 09-16-2012 | 0400 | SSB | DM04MS | 201 | Mt. Frazier 7800' |
| N6VI | 09-16-2012 | 0513 | CW | DM04MS | 201 | Mt. Frazier 7800' |
| N9JIM | 09-16-2012 | 1716 | SSB | CM97AV | 82 | Mt. Diablo 2200' |
K7XQ 10 GHz Terrestrial Log ( 4 foot dish / New DEMI SSPA 3 W + 35 dBm )
2013 10 GHz ARRL Contest 33 contacts total
| | | | | | | | |
| --- | --- | --- | --- | --- | --- | --- | --- |
| Callsign | Date | Time | Mode | Grid | Distance ( miles ) | Location | Notes |
| KK6MK | 08-17-2013 | 2202 | CW | CM88WJ | 109 | MT.VACA | Medium conditions |
| KK6MK | 08-18-2013 | 0456 | SSB | CM88WJ | 109 | MT.VACA | Medium conditions |
| KR7O | 08-17-2013 | 2233 | SSB | DM07GB | 67 | Valley Floor Portable | Medium conditions |
| KD6W | 08-17-2013 | 2249 | SSB | CM97qa | 23 | Valley Floor Portable | Medium conditions |
| K6ML | 08-17-2013 | 2250 | SSB | CM97qa | 23 | Valley Floor Portable | Medium conditions |
| N6NU | 08-17-2013 | 2250 | SSB | CM97qa | 23 | Valley Floor Portable | Medium conditions |
| N6VI | 08-18-2013 | 0422 | SSB | DM04MS | 201 | Mt. Frazier 7800' | Medium conditions |
| W6YLZ | 08-18-2013 | 0422 | SSB | DM04MS | 201 | Mt. Frazier 7800' | Medium conditions |
| K6GZA | 08-18-2013 | 0425 | SSB | DM04MS | 201 | Mt. Frazier 7800' | Medium conditions |
| AA6IW | 08-18-2013 | 0427 | SSB | DM04MS | 201 | Mt. Frazier 7800' | Medium conditions |
| KE6HPZ | 08-18-2013 | 0427 | SSB | DM04MS | 201 | Mt. Frazier 7800' | Medium conditions |
| N6RMJ | 08-18-2013 | 0841 | SSB | DM06ac | 94 | Valley Floor Portable | Medium conditions |
| KD6W | 08-18-2013 | 0852 | SSB | DM06ac | 94 | Valley Floor Portable | Medium conditions |
| N6NU | 08-18-2013 | 0855 | SSB | DM06ac | 94 | Valley Floor Portable | Medium conditions |
| N9JIM | 08-18-2013 | 1838 | SSB | CM97kh | 28 | I-5 Newman lookout | Medium conditions |
| N9JIM | 08-18-2013 | 1957 | SSB | CM97mb | 27 | Valley Floor Portable | Medium conditions |
| N9JIM | 08-18-2013 | 2245 | SSB | CM97ob | 22 | Valley Floor Portable | Medium conditions |
| N9JIM | 08-19-2013 | 0106 | SSB | CM97tc | 22 | Valley Floor Portable | Medium conditions |
| KD6W | 08-19-2013 | 0211 | SSB | CM96tu | 37 | Valley Floor Portable | Medium conditions |
| K6ML | 08-19-2013 | 0225 | SSB | DM06aa | 99 | Valley Floor Portable | Medium conditions |
| N6NU | 08-19-2013 | 0231 | SSB | DM06aa | 99 | Valley Floor Portable | Medium conditions |
| K6ML | 08-19-2013 | 0546 | SSB | CM96ou | 36 | I-5 VISTA | Medium conditions |
| N6NU | 08-19-2013 | 0546 | SSB | CM96ou | 36 | I-5 VISTA | Medium conditions |
| KD6W | 08-19-2013 | 0540 | SSB | CM97qh | 3 | Merced,Valley Floor Portable | Medium conditions |
| KD6W | 08-19-2013 | 0658 | SSB | CM97mg | 20 | Valley Floor Portable | Medium conditions |
| W6BY | 09-21-2013 | 2134 | SSB | CM97mb | 28 | I-5 & I-152 | Conditions poor, lack of activity |
| N6NU | 09-21-2013 | 2134 | SSB | CM97mb | 28 | I-5 & I-152 | Conditions poor, lack of activity |
| KQ6WN | 09-21-2013 | 2136 | SSB | CM97mb | 28 | I-5 & I-152 | Conditions poor, lack of activity |
| KD6W | 09-21-2013 | 2214 | SSB | CM97sj | 10 | Valley Floor Portable | Conditions poor, lack of activity |
| W6BY | 09-22-2013 | 2051 | SSB | CM88WJ | 109 | Mt.Vaca | Conditions poor, lack of activity |
| K6GZA | 09-22-2013 | 2052 | SSB | CM88WJ | 109 | Mt.Vaca | Conditions poor, lack of activity |
| N9JIM | 09-22-2013 | 2105 | SSB | CM97AV | 82 | Mt. Diablo 2200' | Conditions poor, lack of activity |
| W6BY | 09-22-2013 | 2341 | CW | CM98cl | 100 | Valley Floor Portable | Conditions poor, lack of activity |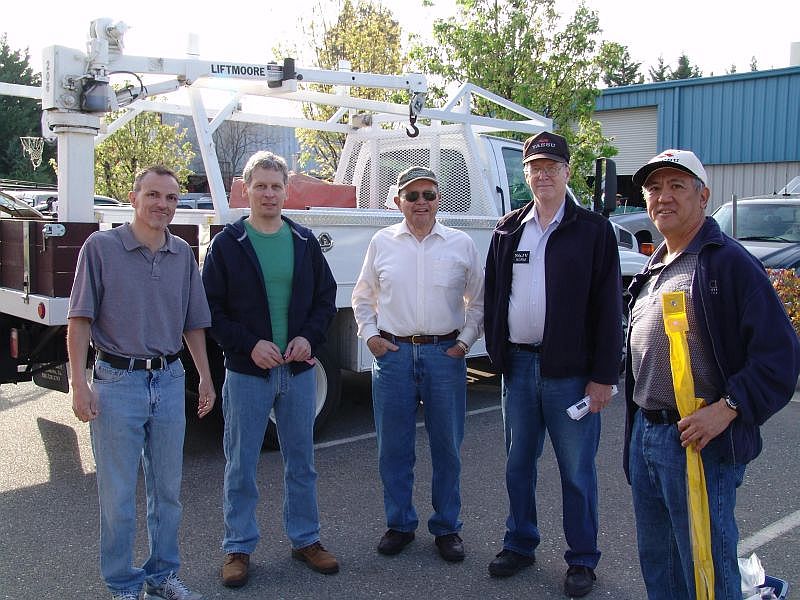 The local microwave gang: K7XQ Jeff , AD6IW Goran, W6DXJ Peter, N6JV Norm, W6BY Brian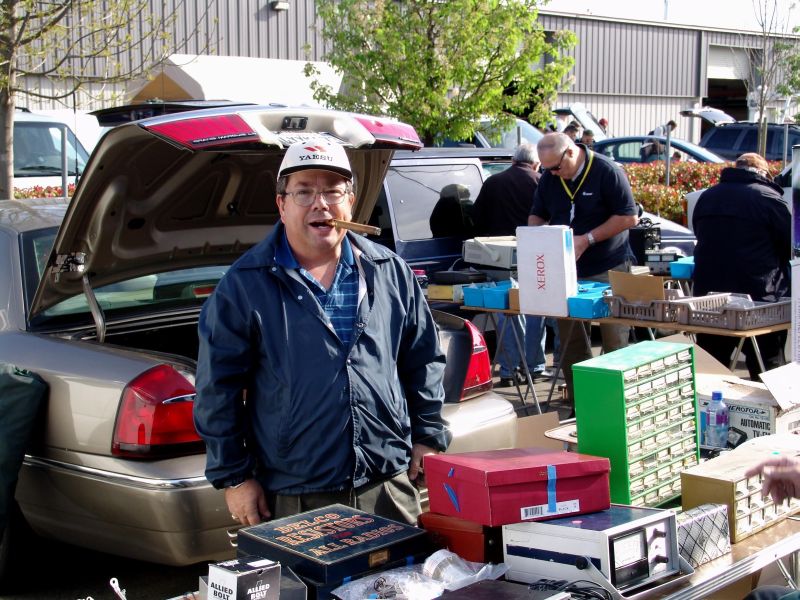 The local microwave gang: N6RMJ Pat
Local beacon frequencies: ( click on beacon for pictures):
Mt. Frazier N6CA 10368.3101 MHz DM04MS
Mt. Palos Verdes N6CA 10368.3000 MHz DM03TS
Mt. San Miguel WB6IGP 10368.0700 MHz DM12MQ
Santiago KE6JUV 10368.3300 MHz DM13FR
Mt Allison AD6FP 10369.1500 MHz 37-29.905 N, 121-52.206 W
Mt Vaca W6ASL 10368.3250 MHz 38-24-51 N, 122-06-50 W
Mt St Helena KF6KVG 24191.9900 MHz 38-39-22 N, 122-37-0.9 W
Mt Allison W6QI 24192.0100 MHz 37-29.905 N, 121-52.206 W
SP7JSG 3 cm EME Page ( with sound files )
G4NNS 3 cm EME Page ( with sound files )
F5JWF 3 cm EME Page ( with sound files )
10 GHz page updated : 10-08-2013
K7XQ Homepage >> http://users.elite.net/k7xq/k7xq.html